Seven years of this shit. Plus another 400.
Jacob Blake was UNARMED.
Defund the police.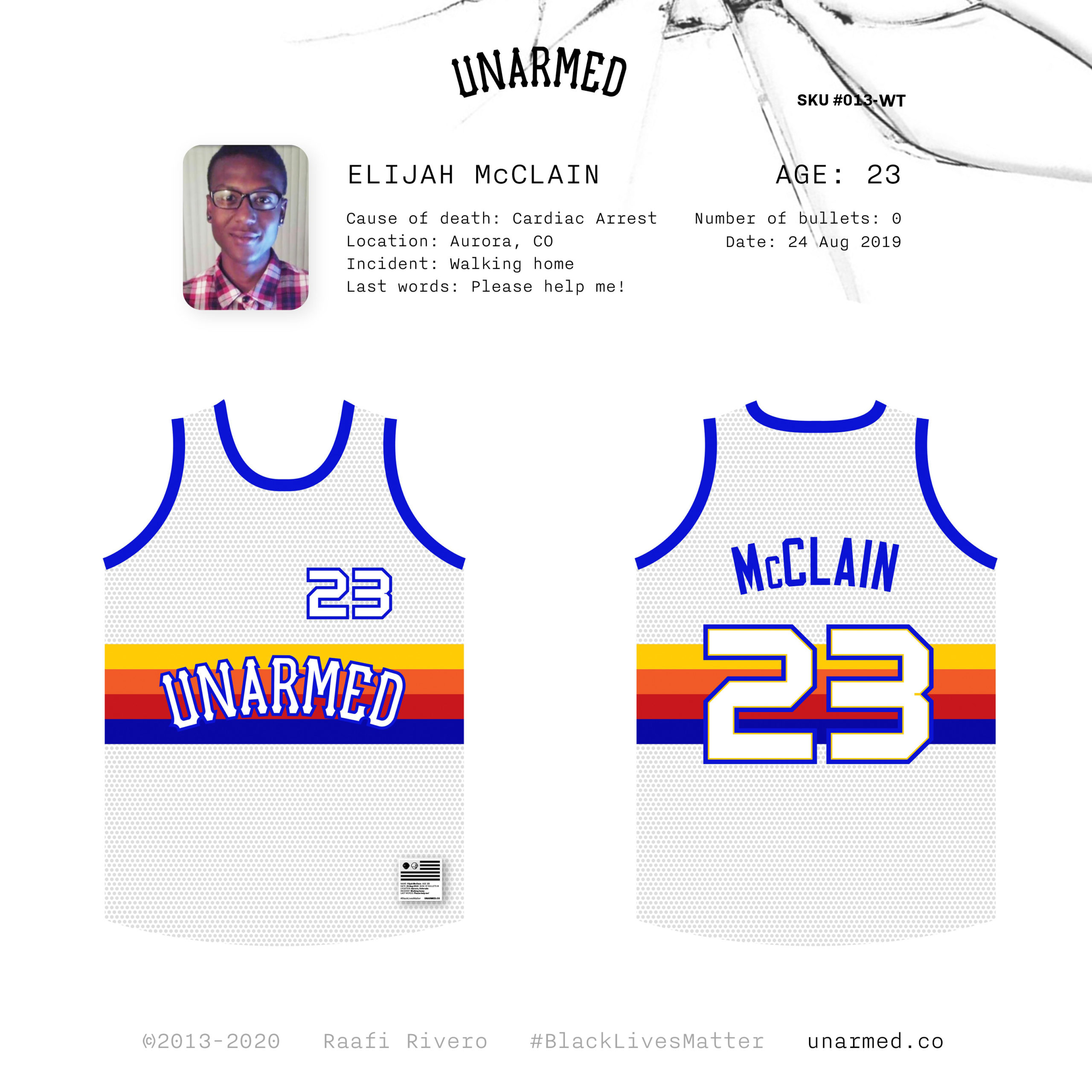 "A police officer in the released video acknowledges McClain, 23, was not doing anything criminal prior to the arrest. He was walking home with groceries." Source: CBS 4 Denver
The four color bands on the jersey represent the four strings of Elijah McClain's violin. Donations to the McClain family GoFundMe can be made here. Longer essay about this jersey and design here.
Recent stories about UNARMED at Yahoo Sports and Design Observer. Quick mention in Bleacher Report.
"After Rolfe shot Brooks, he exclaimed, 'I got him,' kicked Brooks as he struggled for his life, and failed to give timely first aid." Source: CNN